Thousands of Transformation Projects | Dozens of Industries | US, Canada, and Around the World
THE CANADA DIGITAL ADOPTION PROGRAM (CDAP)
The Canada Digital Adoption Program (CDAP) provides grant funding for up to 90% of the cost of developing a strategic digital adoption plan, up to a maximum of $15,000. CDAP Canada offers small and mid-sized businesses a golden opportunity to assess their current processes and technology stack and create a plan for digital adoption.
Using CDAP Funding, Dispatch Can Help You Unlock the Power of Advanced Digital Solutions for Your Small Business
Digital technologies can help your company accelerate sales, improve efficiency, increase business agility and insights, and deliver exceptional customer and employee experiences. A digital adoption plan by Dispatch can help you get the greatest impact from this remarkable funding initiative.
Dispatch Provides The Following Skills & Services
Analytics
Specialized skills that can help you maximize the value of your data by incorporating advanced analytics solutions and processes throughout your business. Data analytics can unlock insights and drive better decision making across every company dimension – including sales, service, finance, operations, HR, and marketing.
Operations
Specialized skills that can help define and develop workflow capabilities to enable you to automate, track, and manage processes and projects.
Advanced digital technologies, including machine learning, robotics, and AI can help you create automated and intelligent operational processes that can improve quality, efficiency, and agility.
Advanced project management systems can help accelerate and de-risk projects through their entire lifecycle from idea to launch.
Financial Services
Specialized skills to help streamline financial workflows internally and introduce secure and reliable solutions for payments and other financial transactions with customers and partners.
Human Resources
Specialized skills that can assist you in developing efficient processes for your workforce throughout their entire employee lifecycle, from recruitment to retirement. Digital HR solutions can reduce manual administration and data entry, streamline and error-proof HR processes, and deliver exceptional candidate and employee experiences.
Customer Service
Specialized skills to help you adopt tools and services to digitally engage customers. You can transform service processes to improve the customer experience while reducing cost, cycle times, and effort. Digital solutions include integrated communication channels (live chat, email, video chat, chatbots, or text messaging), automated self-service, virtual agents, integrated knowledgebases, and service desk management and analytics tools.
Marketing/Sales/Inventory Management
Specialized skills to help you streamline your order-to-cash processes, manage inventory, and introduce multi-channel sales platforms. Modern technologies can improve configure/price/quote processes and ensure your sales activities are directly linked to operational systems for delivery of solutions to your customers.
Cyber Security
Specialized skills to help guide you in the adoption of tools to mitigate cybersecurity risks. Advanced solutions can help you reduce the risk of a company breach, which can be catastrophic for SMEs. Cybersecurity systems can help protect you from ransomware, avoid the loss or exposure of sensitive data, and ensure fast recovery from any kind of cybersecurity incident.
THE DIGITAL ADOPTION PLAN PROCESS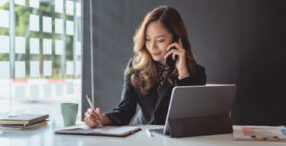 2. Contact Dispatch Integration
Let's discuss the CDAP program and the applicability for your business.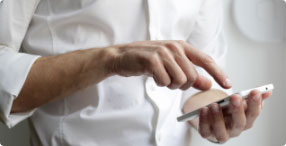 Apply to CDAP for approval. If you need assistance with your application, please contact us for support.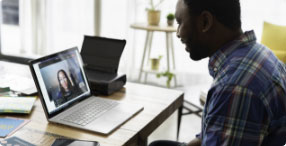 4. Choose an Advisor
Once approved, select Dispatch as your CDAP Advisor.
GET STARTED TODAY!
Dispatch can assist you throughout your CDAP journey.
Let Our Clients Speak For Us

As an HR team, we had very little experience with integration architecture and the Dispatch team was extremely patient with us, understanding, and thoughtfully guided us in our decision-making process. They were an invaluable partner in our project's success and continue to be a trusted resource as we are adjusting to our new workflows. Throughout the project they have been wonderful to work with - always responsive and helpful.

Working with Dispatch has been an incredibly positive experience. The team exceeded expectations at every juncture, from their overall diligence and process rigor to the high quality of their work product and ability to deliver on time and within budget. Our partners were responsive and transparent, took challenges in their stride, and made the integration project a seamless and straightforward experience.

Dispatch is a great partner. They have helped us build and maintain our growing catalog of integrations, and take the time to understand our organization to support and stabilize our global business operations. We can call on them when critical issues arise, knowing that they are very responsive and take every measure to resolve the issue. We enjoy working with the Dispatch team.

Dispatch has been an invaluable partner. They truly feel like part of our team, stepping up when needed in a way that feels like we are really in this together. I couldn't be happier with the relationship and results.

Compare has greatly reduced the amount of time I need to analyse "before" and "after" files for our semi-annual upgrade testing.  It allows me to quickly focus on where the differences in data are and easily code them as "explainable" or "unexplainable".

Dispatch helped us through a massive multi-year IT transformation project that involved replacing a large number of our systems, including our ERP, eCommerce, Customer Loyalty Program Management system and many others.  They didn't just build integrations, they acted as a bridge between the business and IT organizations. Dispatch provided project leadership that our executive team counted on.