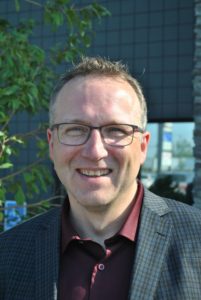 Gavin Hay is the co-founder, President and CTO of Dispatch Integration with experience leading high performing cross-functional teams. He has over 20 years of experience as a systems architect in the HR and Payroll industry and has a deep understanding of the full stack technology infrastructure required to deliver exceptional software integrations.
He is experienced in all aspects of business software implementations including planning, project management, requirements gathering, design build and test phases.
Bachelor of Arts, International Development Studies
University of Winnipeg
Integration Platforms: Workday Studio | MuleSoft | Workato | Dell Boomi | Snaplogic
Programming Platforms: Microsoft Ecosystems (C#, SQL) | Open source (NodeJS, Mongodb)
Cloud Platforms: AWS | Azure
Methodologies: Rational Unified | Scrum | Kanban
Lead delivery team for several multi-phase/multi-year Workday HCM and Payroll implementations.
Lead architect and developer on an industry leading integration platform.
Learn More
Dispatch Integration has built data integration and workflow automation systems for companies worldwide. Learn how we can help unlock the full potential of your IT infrastructure.