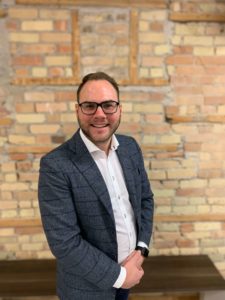 Stephen Fontana is a seasoned Project Manager with experience in managing projects for international financial services institutions. He specializes in the software development life cycle and Scrum/Agile Methodology.
Bachelor of Commerce – Finance Major
Ontario Tech University
Study Abroad Program – Business
Linköping University Sweden
Master of Business Administration (MBA)
Missouri State University
Graduate Certificate – International Business
Missouri State University
Certified Scrum Master (CSM)
Jira
Clarity
Open Workbench
Successfully managed international client onboarding and data migration for a major European multinational financial services company located in Luxembourg. Its core businesses are insurance and asset management.
Managed a portion of the entry into the South American market with an international client onboarding data migration of the largest financial holding company in Peru.
Successfully managed 10 European client software enhancement projects.
Learn More
Dispatch Integration has built data integration and workflow automation systems for companies worldwide. Learn how we can help unlock the full potential of your IT infrastructure.