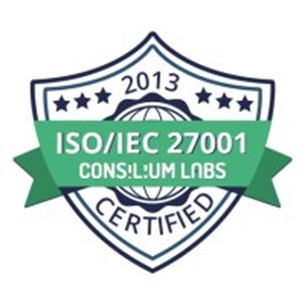 We are delighted to announce that Dispatch Integration has received ISO/IEC 27001:2013 certification. ISO 27001 is the world's most recognized cybersecurity standard designed to help combat cybersecurity risks that are increasingly sophisticated and prevalent. This certification requires a deep commitment to privacy and security and requires the alignment of processes, systems, and company culture that places security as a top priority.
For Dispatch, this is an important milestone. We work with clients on four continents; therefore, a globally recognized cybersecurity standard is essential. Our projects and solutions require us to work with some of our clients' most confidential and sensitive data, including Personally Identifiable Information (PII), Private Health Information (PHI), financial, customer, and other types of sensitive data. Our clients must meet very high privacy and security standards, such as GDPR in Europe, CCPA in California, PIPEDA in Canada, and many more, and they rely on their partners to meet and exceed their standards.
Achieving ISO 27001 requires that we prove to 3rd party auditors that we maintain secure systems and infrastructure, follow disciplined policies and procedures for handling data, incorporate robust risk detection and response systems to cyber threats, and have a well-trained team that treats security and privacy as a top priority. 
We want to recognize our security platform partners at Carbide and Consilium Labs, the certification body that performed the audit. Achieving ISO 27001 requires commitment from everyone at Dispatch, and we are thrilled to have met this high bar.