We Get Your Mission Critical Applications Working Together
Our intelligent, secure and reliable data integration and workflow automation solutions unlock the full potential of your IT infrastructure..

We work at the intersection between Cloud, Mobile and IoT to develop high impact solutions for our global clients. We design, architect and implement advanced integration solutions to get the most out of product, systems and technology investments.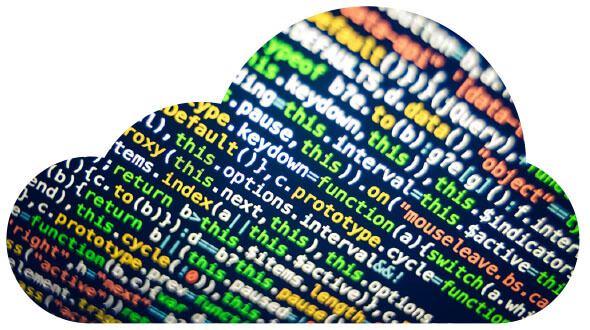 What we do:
We make your cloud investments shine.
We can help you increase the value of your IT investments through intelligent and flexible data integrations. We partner with state-of-the-art technology vendors and leverage our wealth of experience to determine how best to interconnect your legacy and cloud solutions. We design, implement and manage robust, scalable solutions for you so that you are able to focus on your core business needs.
If you're interested in enhancing your solution's value by integrating with enterprise applications, we offer a unique integration approach that is specifically geared towards the needs of enterprise SaaS applications.  We can connect your application to any enterprise system with a multitude of data transformation patterns that are highly scalable and secure to meet your exact requirements.

 We help you conceive and create end-to-end IoT solutions that enhance the value of your product. We work with product designers to incorporate secure and scalable connectivity solutions. We can transform your end-user experience through mobile and web controls, introduce remote fleet and service management, incorporate integrated e-commerce, and many more advanced use-cases.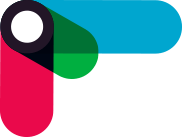 Services
We provide leading on-site and cloud system integration and management solutions for companies of all sizes.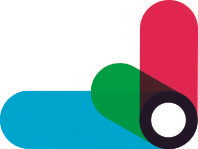 Systems Architecture and Design
Traditional systems design approaches attempt to architect a perfect solution for today's business needs but fail to recognize how rapidly businesses evolve.  Your IT infrastructure should be a competitive advantage today and be able to adapt quickly to the needs of your business so you can out-innovate your competitors tomorrow.
Project Management
Typical systems integration projects are too big, take too long, cause too much disruption and achieve too little. And given the average enterprise has over 1000 applications in their app-ecosystem, complexity can be absolutely overwhelming to both the business and IT teams.  We tackle this problem by working to reduce project complexity before any development begins. We also work hard to ensure both the business and IT teams are solving the right problem and jointly discover business requirements and systems capabilities. We use a proprietary hybrid agile methodology and constantly have a bias for speed and flexibility.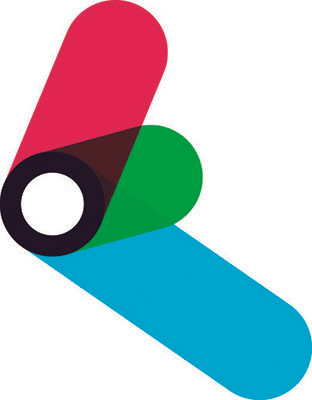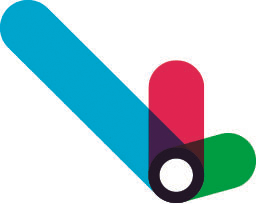 Systems Development and Data Transformation
We help you build the solutions you need. We have deep expertise in integration patterns for on-premise, in-the-cloud, mobile and IoT solutions. We use integration platforms whenever possible to de-risk projects and accelerate time to value. We work with exceptional technology partners, and we build and deploy custom proprietary and custom solutions that help our clients do things their competitors can't.
The DIVE Protocol is Dispatch Integration's agile integration development methodology.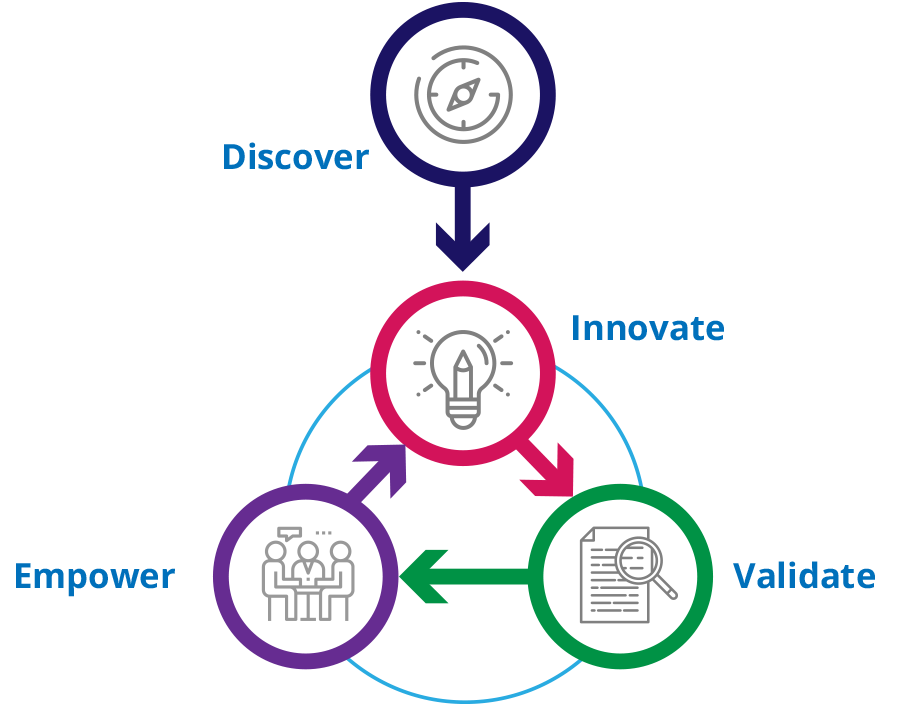 Discovery:
The first step in the process is a Discovery stage to identify the business goals and develop an initial architectural vision for the solution. This step involves bringing together stakeholders from business and technical roles in the organization, and ultimate project success hinges on engagement in this step.  We often find that stakeholders have different views as to what problem is being solved, the value to the business, project complexity and risks, the bridge between a tactical solution and long-term strategic value, and who "owns" the solution after the development is done. The process then moves into the integration development stage where we cycle through iterations of Innovation, Validation, and Empowerment.
Innovation:
During Innovation, our team works alongside client teams to create solutions using the requirements that were outlined during Discovery, as well as during previous development iterations of the solution. We build in sprints with fast feedback loops to ensure we are staying on track, and because often value isn't truly understood until functionality can be visualized and demo'd.
Validation:
We understand that many projects struggle because of inadequate quality assurance and testing.  To hold launch dates, project managers often compromise on the breadth and quality of testing. Our clients ask us to work on mission-critical solutions and data that requires the highest levels of security controls.  Failures in these situations can be catastrophic. We conduct formal FMEA's (Failure Modes & Effects Analyses) on every solution we build to help build the right test scenarios and use-cases. We never short-cut quality and engage with our clients to run rigorous validation protocols to help ensure everything we build is functioning as expected and is outputting the correct data under all conditions.
Empowerment:
Throughout our projects, client teams are engaged in discovery, design, and validation of everything we build. We leverage client experience to ensure our solutions meet overall business requirements and can adapt to anticipated technical and business change. We ensure our clients are involved in testing so they have a sense of comfort and ownership prior to go-live.  Throughout our projects, we strive to increase capabilities in our client organizations to ensure successful operation of our solutions in production.
Dispatch is proud to be an innovation partner with select integration technology vendors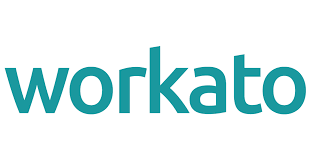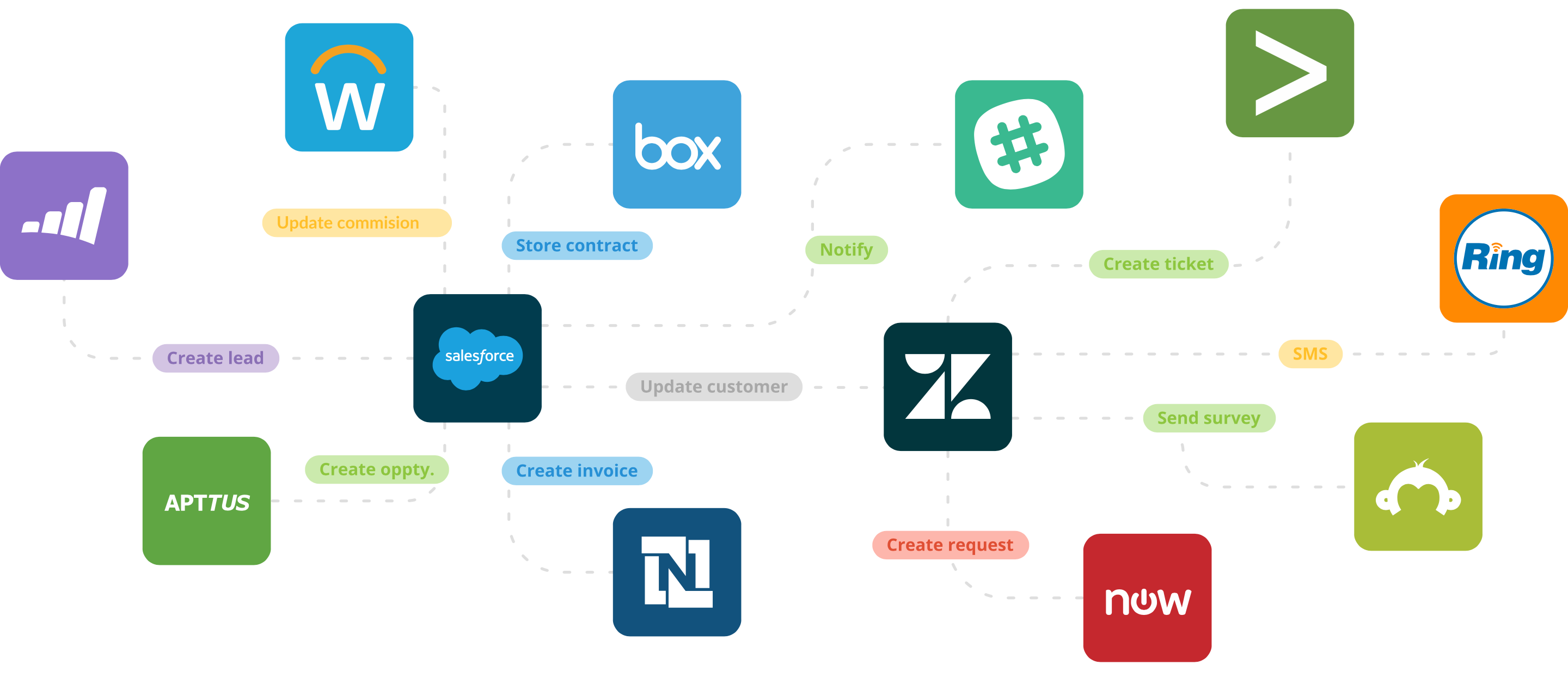 Workato is a breakthrough workflow automation and data integration platform that is helping to transform how business is done at more than 21,000 organizations around the world.  Designed as a cloud-native consumer-scale platform, Workato's "recipe" approach to integrations and workflow automation accelerates time to value for every integration and enables companies to leverage their app ecosystems to become truly innovative.
An enterprise-grade integration platform as a service, with no compromise on data and application governance, security, access controls, and maintenance.
A "recipe" approach to integration and automation combined with next-gen UX design empowers business teams and "citizen integrators" to build and manage many of their own integrations without requiring specialized IT support or expensive third party systems integration contracts.
A Workflow-centric approach instead of a Systems-centric paradigm enables business analysts and process engineers to build sophisticated automated workflows that span across systems seamlessly.
The flexibility to get "under the hood" to build complex integrations and data transformations when required.
Best in class time-to-value, and a scalable model to allow businesses to expand, manage and maintain their Workato automations and integration libraries without worry.
As a Workato Innovation partner, we empower our clients to achieve quick wins and long term competitive advantage. Our business analysts and architects can work with organizations to design, build and maintain integrations and automations that provide a competitive advantage. We can build custom solutions for specialized and proprietary workflows and applications.  We work with and mentor client business teams for long-term success with the platform. Our specialized expertise on platforms such as Workday, and our deep experience with cloud-to-cloud and cloud-to-on premise integrations provide clients the assurance that integrations will be based on best-practices for data security, PII and PHI handling, and data governance & controls.


Connecting the World's Applications, Data and Devices
Mulesoft is a leading iPaaS platform provider – and is a pioneer in helping companies re-architect their IT infrastructure to maximize flexibility and speed while ensuring unparalleled data security and control.  Mulesoft's Anypoint platform allows developers to create extraordinarily powerful integrations that can span across the most complex enterprise app ecosystems or be used by emerging companies to create a flexible and future-proof IT infrastructure.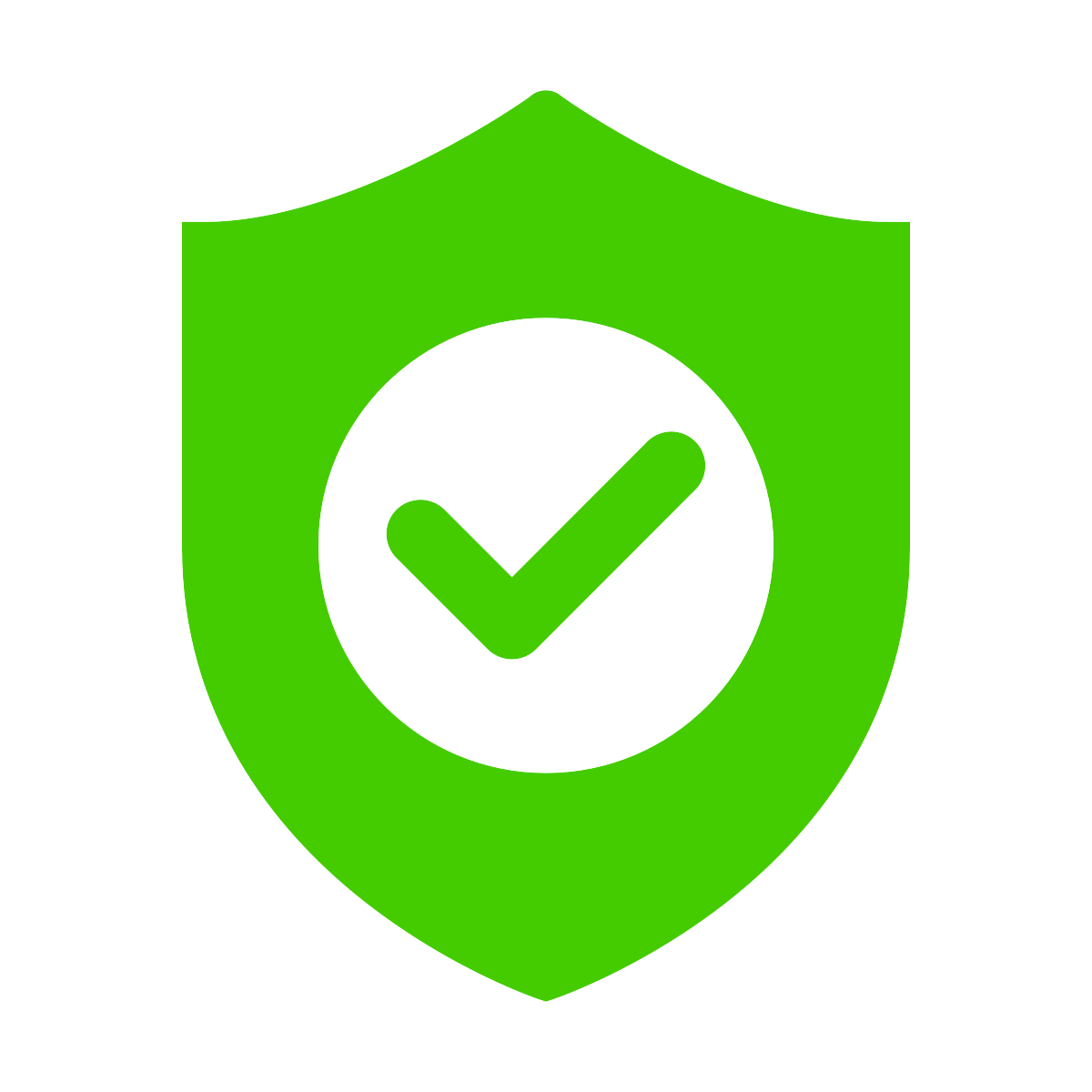 Mulesoft is the trusted iPaaS for mission critical and sensitive integrations in the most demanding environments. Industries such as Finance, Healthcare, Defense and Human Capital Management trust Mulesoft for core data flows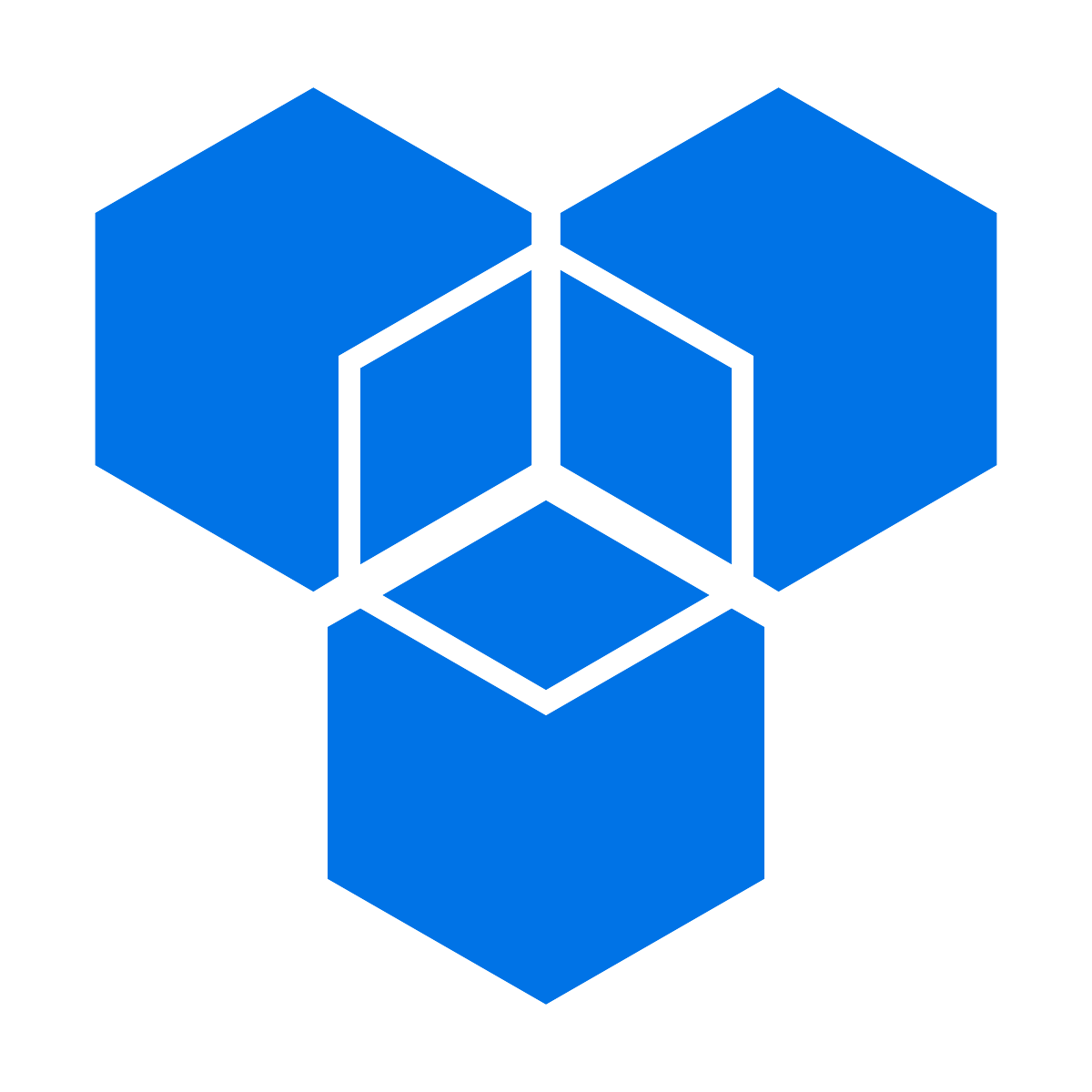 Mulesoft is a pioneer in API-led enterprise infrastructure.  The Anypoint platform enables developers to build and integrate API's in a single platform and provides an elegant structure for module re-use and management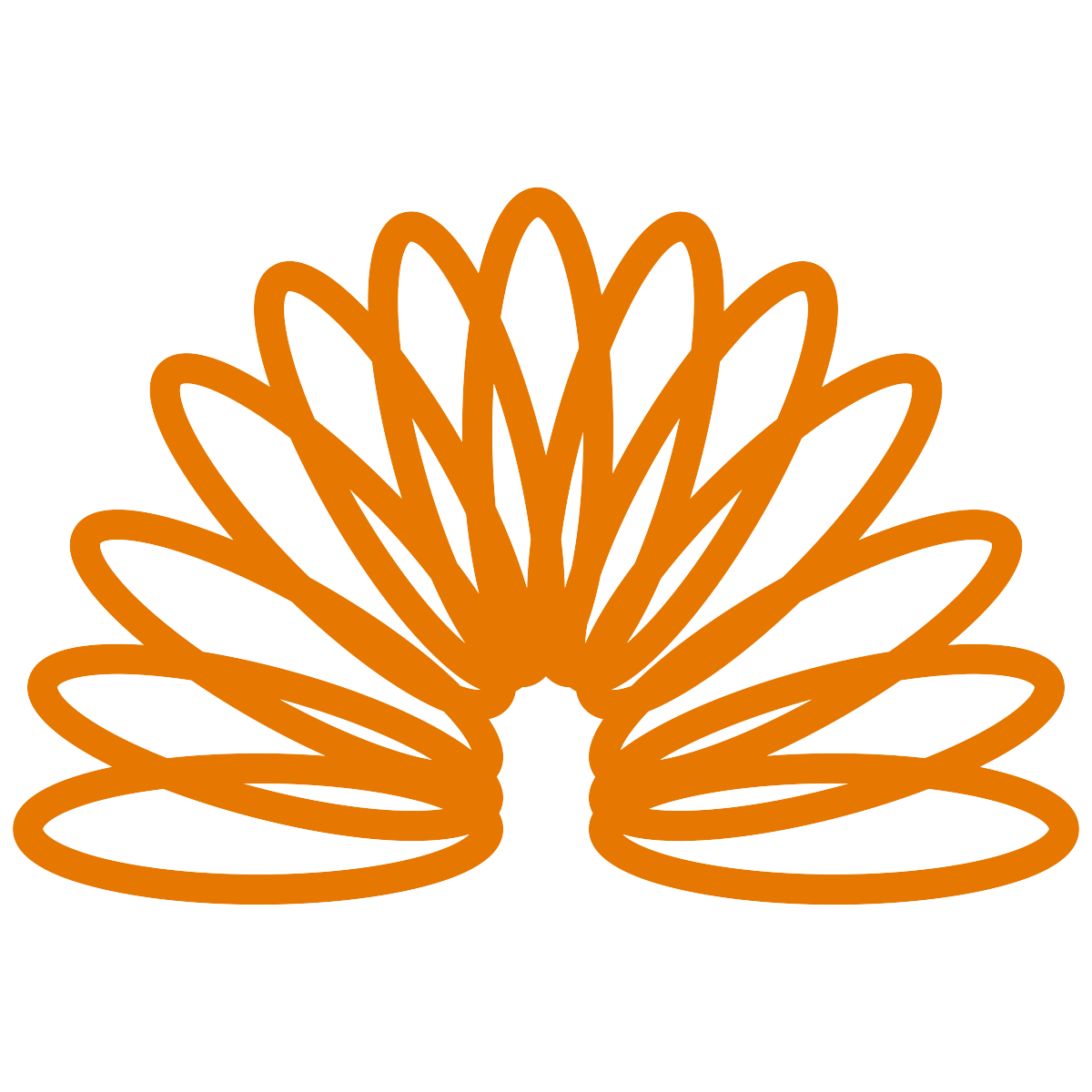 The Mulesoft platform is a flexible integration platform that is application and data agnostic.  Mulesoft can handle any data payload, in any format, to or from any application in the cloud or on-premise.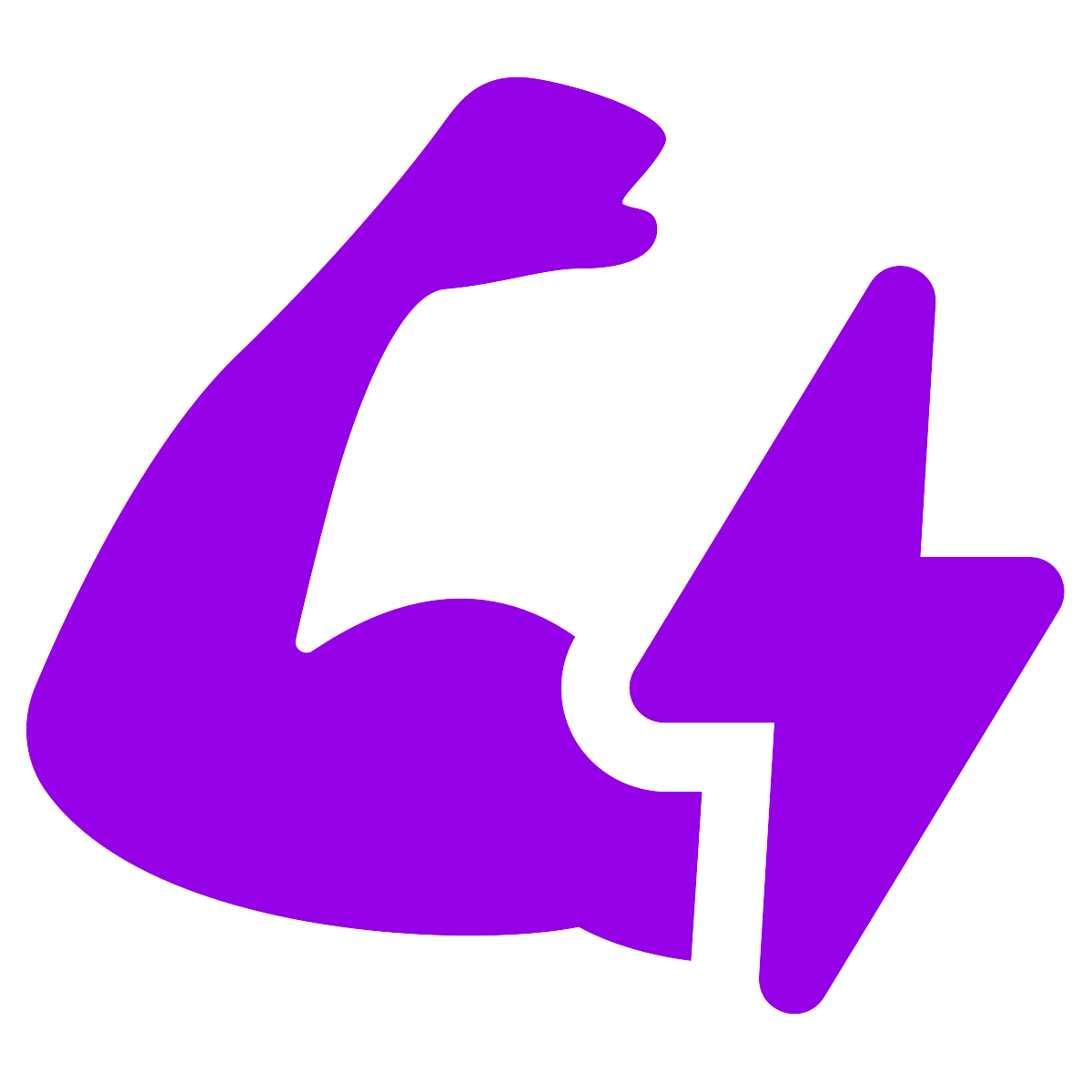 The Mulesoft platform is more than a simple iPaaS.  Developers can create sophisticated integration patterns and use advanced logic and automation to meet any business requirement.
As a Mulesoft partner, we architect and build resilient next-level integration solutions. We use Mulesoft as a platform to build some of the most ambitious business solutions within and across enterprises of all sizes.
Our Mulesoft engagements include clients in the Finance, Insurance, Retail, and Human Resources sectors.  We help our clients use Mulesoft to modernize legacy solutions, develop scalable SaaS integrations, and build business workflow automation to achieve competitive advantage.


Phone
+ 1 (289) 291.3845
Address
GTA
1155 North Service Rd. West, Unit 11
Oakville, ON, Canada  L6M 3E3
WATERLOO
Communitech Data Hub
14 Erb St. West
Waterloo, ON, Canada  N2L 1S7
WINNIPEG
Launch Southside
200-1460 Chevrier Blvd
Winnipeg, MB, Canada R3T 1Y6
VANCOUVER
BC Tech Hub
887 Great Northern Way
Suite 101
Vancouver, BC, Canada V5T 4T5
Note: by submitting a request using this contact form, you agree to comply with our
Privacy Policy
.
Proud to be Part of these Communities
© 2019 Dispatch Integration Ltd.