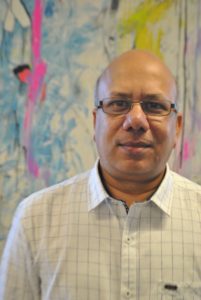 Gautam Mandal is technical expert in multiple operating systems, programming languages, and software applications and has significant experience in leading large projects using Waterfall and Agile (Scrum/Jira) models.
He has worked as a designer on complex applications and has expertise in mainframe and Data Warehousing/ETL technology. He has worked in the insurance and retail sectors, and has expertise in enterprise HR application development and integration.
Master of Information Technology/IT Project Management
American InterContinental University
Bachelor of Computer Science and Engineering
Jadavpur University
Life Office Management Association Inc. (LOMA)
Associate, Life Management Institute (ALMI)
Associate, Customer Service (ACS)
Chartered Insurance Institute
Financial Planning Certificate (FPC Part I)
Workday Integration: Workday Studio, EIB, XML, XSLT, SaaS, WSDL/REST/SOAP APIs.
Mainframe: MVS, CICS, JCL, DATACOM-DB, Intertest, WinSCP, DB2, ISPF, METACOBOL, CA7, WinSQL, IMS, BMCDB2, SAS, REXX, PuTTY, MS-DOS, SUPRA, IEF, SMUT, Abend-Aid, MS-COBOL, VS-COBOL-II, CA-ROSCOE, Expediter, File-Aid, C, SDSF, CA-IDEAL, IBM Debug.
ETL: Unix, Informatica, SQL Server
Satellite Communication: UNIX, C, FALCON (Fast Access Local Communication Network).
Built various integrations on Workday Cloud platform for US and Canadian Organizations.
Member of the CORE Group and Key Designer of the IMS to DB2 Conversion Project at Principal Financial Group, USA.
Development Manager of CCA system; provided CCA system enhancement and support at Principal Financial Group, USA.
Project Leader of Supra to DB2 Conversion Project, and delivered 28,800 person hours project with zero defect at Hallmark Cards Inc, USA.
Worked on Insurance and Pension projects at Scottish Equitable Plc, Edinburgh, UK.
Lead developer of Income Tax project for the Government of Malaysia at Kuala Lumpur, Malaysia.
Involved in SEI-CMM Level 5 Quality activities within projects for Scottish Equitable Plc, Kolkata, India.
Developer for satellite communication programming at Steel Authority of India Ltd, India.
Maintained in-house software between 46 branches and more than 100 stockyards using LAN at Steel Authority of India Ltd, India.
Learn More
Dispatch Integration has built data integration and workflow automation systems for companies worldwide. Learn how we can help unlock the full potential of your IT infrastructure.