Dispatch Integration was announced as a Workato Partner Award winner for the second consecutive year at the annual Workato Partner Summit. Award winners were chosen for expertly implementing Workato solutions that help organizations solve difficult business challenges and enhance customer experience.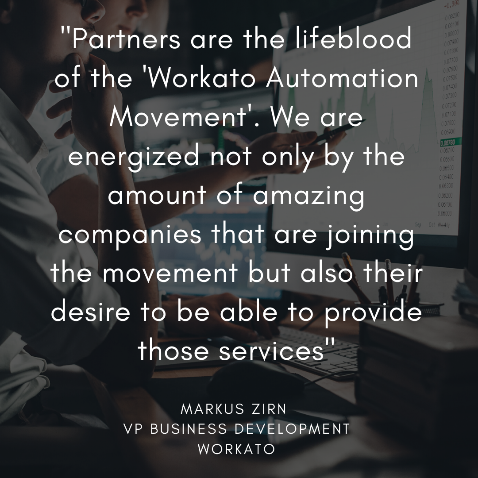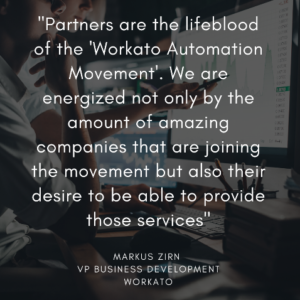 The award distinguishes Dispatch Integration as a premier systems integrator for Workato solutions and the delivery of integration and automation solutions. Dispatch was selected as the winner in the Process Automation category and recognized for its work with Workato customers on process automation excellence.
"Our partners are not just implementing Workato, but are also the experts in their field. They are acutely aware of the challenges companies are facing when it comes to integration, automation, and scalability; And they know exactly how to solve these challenges," said Markus Zirn, VP of Business Development at Workato. "The caliber of Dispatch's 2020 results showcases their dedication to the automation movement and to creating transformation for our joint customers."
Dispatch Integration has been a Workato partner since 2018 and as an organization that provides system integration and management solutions realized Workato's potential as an iPaaS solution from the get-go.
During the summit, Workato announced the new Automation League Partner Program designed for partners that are passionate about Enterprise Automation. Since 2019, Workato has experienced exponential growth in its Partner EcoSystem with the team tripling in size.
Workato is a platform that lets enterprises automate business workflows across cloud, on-premise apps, and employees without compromising security and governance.  Dispatch uses Workato in several projects including for a national retailer, Silicon-Valley business, financial operations company, and more.
Contact us to learn more about Workato and how it can be used to automate your workflows.
---
Dispatch Integration is a software development and professional services firm that develops, delivers, and manages advanced data integration and workflow automation solutions. We exist to help organizations effectively deal with the complex and ever-changing need to integrate data and optimize end to end workflows between cloud-based, mission-critical applications.
Read More from Dispatch Integration:
Integration Case: Inbound Data Transformation to Sage Intacct using Workato
Expense Report Synchronization Using Workato
Eating our own Dogfood: Enterprise Grade Integrations for Small Companies Like Us
Cameron Hay is the CEO of Dispatch Integration, a data integration and workflow automation company with clients in Canada, US, Europe and Australia. He has over 30 years of leadership experience in various technology-oriented industries.