Our Partners
We provide leading on-site and cloud system integration and management solutions for companies of all sizes.
Workato is a breakthrough platform that helps you to automate business workflows across cloud apps, on-premise apps and employees. Designed as a cloud-native consumer-scale platform, Workato's "recipe" approach to integrations and workflow automation accelerates time to value for every integration and enables companies to leverage their app ecosystems to become truly innovative.
Workato offers a viable integration solution that handles the complexities of real-world problems by combing an enterprise-grade workflow automation platform with the ease of use expected from consumer apps, enabling business users and IT to quickly build workflow automations.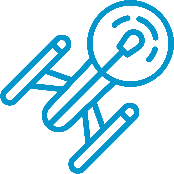 An enterprise-grade integration platform as a service, with no compromise on data and application governance, security, access controls, and maintenance.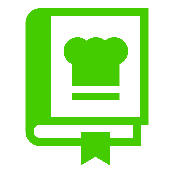 Workato is the only integration platform that was built from the ground up to support a single design interface. A "recipe" approach to integration and automation combined with next-gen UX design empowers business teams and "citizen integrators" to build and manage many of their integrations without requiring specialized IT support or expensive third-party systems integration contracts.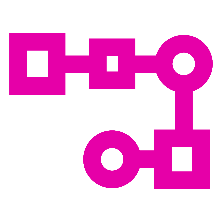 A Workflow-centric approach instead of a Systems-centric paradigm enables business analysts and process engineers to build sophisticated automated workflows that span across systems seamlessly.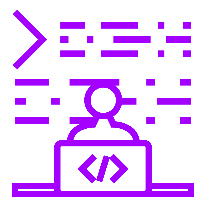 The flexibility to get "under the hood" to build complex integrations and data transformations when required. Workato connectors support multiple interaction models providing the flexibility to implement all your use cases. From polling, real-time webhooks, scheduled or periodic events to on-demand input-based interaction.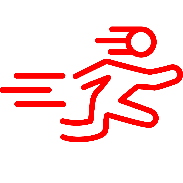 Best in class time-to-value, and a scalable model to allow businesses to expand, manage and maintain their Workato automations and integration libraries without worry.
As a Workato Innovation partner, we empower our clients to achieve quick wins and long-term competitive advantage. Our business analysts and architects can work with organizations to design, build and maintain integrations and automations that provide a competitive advantage. We can build custom solutions for specialized and proprietary workflows and applications.  We work with and mentor client business teams for long-term success with the platform. Our specialized expertise on platforms such as Workday, and our deep experience with cloud-to-cloud and cloud-to-on premise integrations provide clients the assurance that integrations will be based on best-practices for data security, PII and PHI handling, and data governance & controls.
In today's hyper-competitive business environment, having the right people in the right positions is a strategic must.
Greenhouse is the hiring software company. Greenhouse gives companies what they need to be great at hiring – not just a single piece of technology or point in the process.
The Greenhouse application suite includes Recruiting, Inclusion, Onboarding, CRM, and Events Management.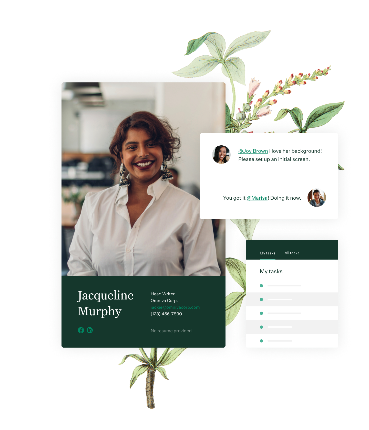 Recruiting
The Greenhouse Recruiting system is more than just an applicant tracking system. It's designed to support your hiring objectives and cultural requirements.
Applicant Tracking System (ATS)
Structured Hiring
Candidate Experience
Diversity and Inclusion
Analytics and Reporting
Inclusion
The Inclusion module provides tools that ensure you have an inclusive hiring process. The system is backed by research so you can be confident your hiring practices are not biased and help you achieve your diversity goals.
Mitigate Bias
Consistent Evaluation
Measure Success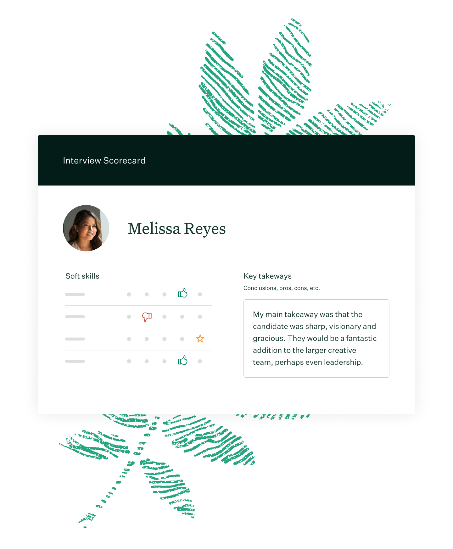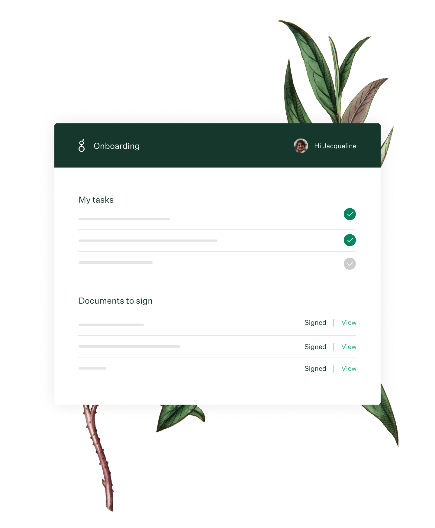 Onboarding
Onboarding supports every step from the offer letter to having an employee fully integrated within your organization. The emphasis is on having new hires feel welcome and appreciated, and getting them to be productive members of the team.
Welcome Experience
Onboarding Plan
Automated Tasks
Feedback and Reporting
CRM
Greenhouse CRM allows you to capture potential candidates so that a pool of talent is accumulated. You can develop a communications strategy around the potential candidates and be in a much better position to fill job openings when they emerge.
Talent Pool
Sourcing Analytics
Talent Finder
Lifecycle View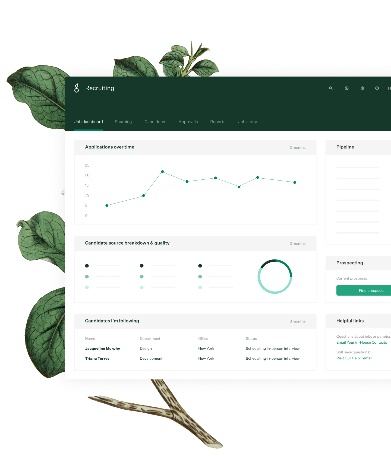 Events App
Gathering contact information at events is a powerful way to identify potential candidates. The Events App allows you to capture this information based on real-life interactions and perspectives.
Prospects Capture
Analytics and Reporting
Workflow Management
As a Greenhouse integration partner, Dispatch develops and implements advanced workflow automation solutions that integrate Greenhouse solutions with a company's existing HRIS system. We work closely with Greenhouse to tailor custom integrations for our clients that streamline and optimize talent acquisition, hiring and onboarding processes.
ModoHR delivers exceptional solutions for Human Resources professionals across Canada. With deep expertise in Background Screening, Human Resources, Identification & Authentication Management, and Regulatory Compliance, they create modern and scalable solutions to deliver accurate background check data in near-real-time. ModoHR's comprehensive web applications offer a single, unified workflow for requesting and monitoring results in a secure environment that ensures the privacy of your information.

ModoHR's ScreeningCanada™ is an all-in-one platform for 100% compliant, API-first employee/candidate background screening in Canada. ScreeningCanada™ provides the most accurate background checking platform in Canada that delivers comprehensive results faster than the competition.
Unlike other background screening applications that require complicated and expensive integration projects to get their systems to work with others, ScreeningCanada's integration engine, powered by Handshake, lets you get started with a completely integrated solution in less than an hour.
ScreeningCanada's advanced integration engine allows HR and Recruiting staff to request background checks directly from the systems they already use (such as Workday, Greenhouse, Successfactors, and more). These requests are transferred to ScreeningCanada™ for completion, and the results are automatically transmitted back and attached to the employee/candidates' file.  No more flipping back and forth between applications to complete a screening process and no more manual uploading of files!
The ScreeningCanada™ integration system, powered by Handshake, is ultra-secure, reliable, and protects the privacy of the individual while ensuring no data is ever lost or corrupted.
ScreeningCanada has reinvented the way background screening is done in Canada:
API-First Speed and Accuracy
API connections to Canada's leading information bureaus for lightning-fast, incredibly accurate candidate data to optimize your screening process.
Gold Standard Compliance and Security
100% compliant with Canada's Privacy and Human Rights legislation, with all data stored in Canada.
Productive, Automated Workflows
From electronic verifications to adjudication of results, ScreeningCanada's™ technology-driven process optimizes your workflow.
Best in Class Candidate Experience
Candidates can access their files, provide consent, and confirm ID from anywhere, on any device—no more lost candidates due to a frustrating or broken experience.
Empower Candidates
Candidates to add supporting documents and notes directly to their file, to help you make the most informed decision possible.
Client Support, 7 Days a Week
Connect with bilingual Canadian-based experts through online web chat, seven days a week.
One Platform, Endless Integrations
Access everything you need to do background screening in one easy to use place, including integrations with your existing HRIS and ATS systems.
Fully Customized for Your Brand
ScreeningCanada™ can integrate straight into your existing systems, and you can even brand your own version for an enterprise experience.
The DIVE Protocol is Dispatch Integration's agile integration development methodology to ensure our clients are engaged in the discovery, design, and validation of everything we build.
Learn More
Dispatch Integration has built data integration and workflow automation systems for companies worldwide. Learn how we can help unlock the full potential of your IT infrastructure.