Blog
At Dispatch Integration, we offer you more than just great integration solutions. Our blog is a value-added resource that helps you explore, learn, and make informed decisions when seeking your integration partner in the future.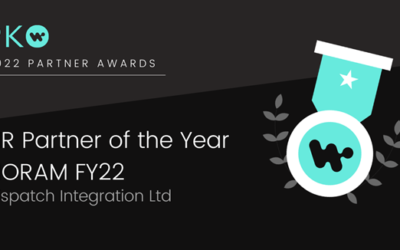 We're excited to announce that we have won Workato's 2022 NORAM HR Partner of the Year award at this year's Partner Kick-Off! Workato is experiencing remarkable growth, and we couldn't be prouder to be part of their rapidly expanding partner ecosystem.
read more
Start your assessment
Dispatch Integration has built HR data integrations and workflow automations for companies worldwide. Learn how we can help unlock the full potential of your HR app ecosystem.