Is Your SaaS Solution's Embedded Integration Strategy Ready to Scale?
Close more sales opportunities, accelerate product onboarding, create remarkable user experiences, and increase customer retention with our integration managed services offering that takes you from ideation to implementation.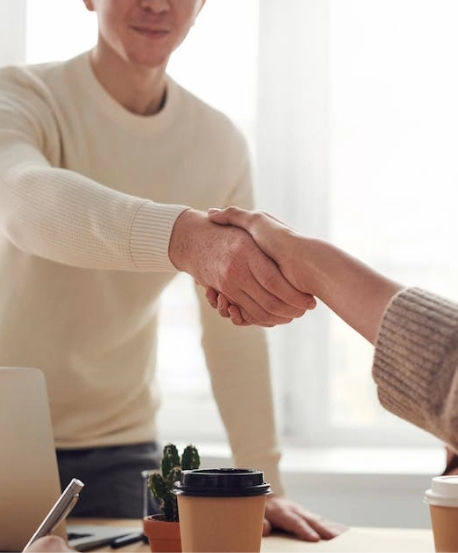 Supercharge your Workato Embedded Integrations with Our Managed Services
Enterprise-grade integrations are essential ingredients for the success of B2B SaaS companies, and Workato's Embedded Solution can help you deliver scalable, world-class customer experiences.
But building a scalable product integration engine is more than just engineering. Executing a world-class integration strategy requires orchestration and engagement across your business – including sales, marketing, customer success, partnerships, and operations. It can often feel overwhelming to build and manage the dozens of integrations your customer's demand. Trying to do this yourself can also be a big distraction for your engineering team who should be focused on your product.
With Dispatch as your embedded integration managed services partner, you can make your integration strategy a true competitive advantage while you stay focused on your solution's core value propositions. We not only create world-class Workato integrations that help our clients connect their applications to their customer app ecosystem but also support you through the entire process with embedded integrations, taking you from pain to peace of mind.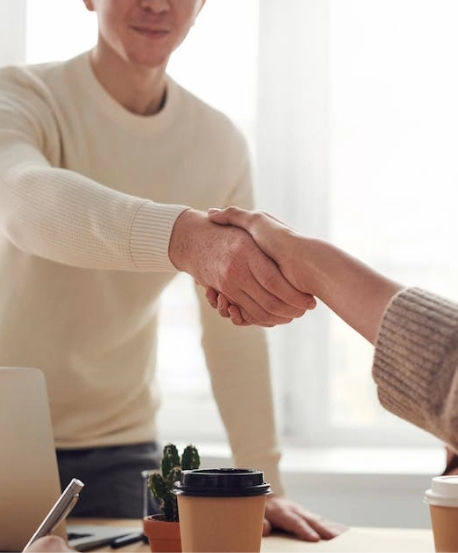 Dispatch Embedded Integration Managed Services Include:
Product integration strategy,
Integration backlog grooming,
Microservices architecture design,
Canonical integration development,
Solution deployment,
Maintenance and support,
Technical documentation,
Sales enablement materials,
Security and auditing,
Monthly reporting,
and much more!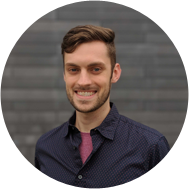 Nicolas DiGiulio
Vice President, Embedded Solutions
Reach out to speak with our embedded integration experts about how our services can bring your product integration strategy to life.
We've Built Countless Integrations for Some of the Software Industry's Biggest Players
Explore our blogs and case studies to see what we can do.
World Class Companies Trust Dispatch To Build And Manage Their Integration Portfolios
Let Our Clients Speak For Us

As an HR team, we had very little experience with integration architecture and the Dispatch team was extremely patient with us, understanding, and thoughtfully guided us in our decision-making process. They were an invaluable partner in our project's success and continue to be a trusted resource as we are adjusting to our new workflows. Throughout the project they have been wonderful to work with - always responsive and helpful.

Working with Dispatch has been an incredibly positive experience. The team exceeded expectations at every juncture, from their overall diligence and process rigor to the high quality of their work product and ability to deliver on time and within budget. Our partners were responsive and transparent, took challenges in their stride, and made the integration project a seamless and straightforward experience.

Dispatch is a great partner. They have helped us build and maintain our growing catalog of integrations, and take the time to understand our organization to support and stabilize our global business operations. We can call on them when critical issues arise, knowing that they are very responsive and take every measure to resolve the issue. We enjoy working with the Dispatch team.

Dispatch has been an invaluable partner. They truly feel like part of our team, stepping up when needed in a way that feels like we are really in this together. I couldn't be happier with the relationship and results.

Compare has greatly reduced the amount of time I need to analyse "before" and "after" files for our semi-annual upgrade testing.  It allows me to quickly focus on where the differences in data are and easily code them as "explainable" or "unexplainable".

Dispatch helped us through a massive multi-year IT transformation project that involved replacing a large number of our systems, including our ERP, eCommerce, Customer Loyalty Program Management system and many others.  They didn't just build integrations, they acted as a bridge between the business and IT organizations. Dispatch provided project leadership that our executive team counted on.
Get In Touch with Dispatch Integration's Workato Embedded Experts