Automated Talent Acquisition between SmartRecruiters and Workday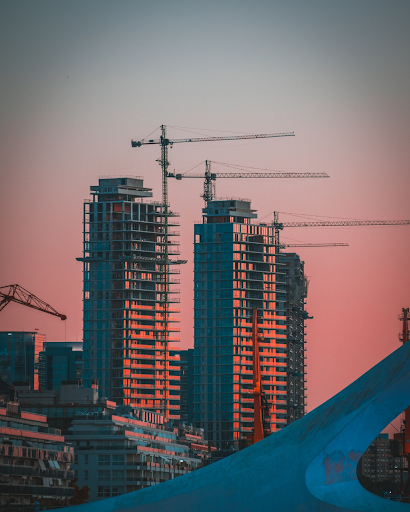 Our client is a global leader in construction management software headquartered in California.
As a rapidly expanding technology-based organization, our client has implemented a flexible and modern cloud-based HRIS infrastructure centered on Workday.  The company chose SmartRecruiters as a best-of-breed talent acquisition platform to streamline talent acquisition processes. SmartRecruiters needed to integrate with Workday to enable automated, efficient, and error-resistant workflows when processing new hires, promotions, and internal reorganizations.
Our client leveraged pre-built connectors to sync data from Workday to SmartRecruiters but needed a customized integration flow from SmartRecruiters to Workday that included document retrieval from DocuSign. Dispatch was selected as a partner to guide the integration design and build the solution using Workato.
Dispatch's primary focus was building logic in Workato for the flow of data from SmartRecruiters to Workday to achieve the following objectives:
Create customized SmartRecruiters offer approval requests assigned and automatically routed to appropriate stakeholders based on a comprehensive set of business rules. Once each stakeholder approves the offer, it can be officially presented to the candidate.
Automatically create an applicant pre-hire Workday object and start the hire business process in Workday upon completing the hire step in SmartRecruiters for a new candidate.
Automatically initiate the job change process in Workday upon completion of the hire step in SmartRecruiters for a successful candidate that is an existing employee.
Automatically transfer applicant data and hiring documents from SmartRecruiters to Workday upon completion of the hiring process.
Automatically transmit compensation data from SmartRecruiters to Workday, including sign-on, retention bonuses, stock compensation, and other advanced compensation attributes.
The integration solution also incorporated the following features:
SmartRecruiters Offer Approvals
As part of standard business processes at this company, various stakeholders must approve any potential offer made to a candidate if they exceed compensation thresholds or meet specific position criteria. The integration is triggered when a proposed offers' details are entered into SmartRecruiters, and the HR Professional/Recruiter submits it for approval.  Workato captures the offer details, leverages Workday actions to retrieve stakeholder profiles & position data for comparison, and via a logical chain, assigns the appropriate stakeholders to the offer approval request as per the specific offer details and the client's intended approval rules. Once this is complete, the updated approval request is returned to SmartRecruiters, notifying the various stakeholders of an internal pending approval request.
Internal Hires/Job Transfers:
SmartRecruiters will be used by existing employees to apply to job postings and initiate job transfers requests. For these use cases, the integration detects that the applicant is an employee based on an employee ID attribute within SmartRecruiters and triggers the Workday job transfer process to retain the employment history, Workday profile, and employee ID of the successful candidate. This logic is required to prevent the creation of duplicate records for the same individual in Workday.
Rehiring Former Employees:
When a former employee applies for a job listing managed in SmartRecruiters, the integration detects that the applicant is a prior employee based on an employee ID attribute within SmartRecruiters, and the status of the corresponding Workday object and assigns it the previously used employee ID when transferring the applicant to Workday. This logic prevents the creation of duplicate records for the same individual.
Hiring Documents Transfer:
When a candidate is hired successfully, the integration triggers the creation of a Workday employee account. A subprocess then transfers any documents such as a resume, cover letter, and certificates from SmartRecruiters to Workday for the new employee. This subprocess also queries DocuSign and retrieves the relevant offer letter, which is sent to Workday as part of the employee record.
This project resulted in a fully automated talent acquisition workflow between SmartRecruiters and Workday.  The integration includes sophisticated logic required by the client to address the wide range of hiring scenarios it regularly faces. As the integration was built simultaneously with the implementation of SmartRecruiters, the project teams were able to collaborate closely to ensure the software was configured to support a robust integration workflow that can be adjusted as needed if business requirements change in the future.