The final piece of Dispatch Integrations DIVE Methodology is called Empower because our objective is to put our clients in the driver's seat with the integrations we've built. Empower is about enabling ongoing success by providing the training, documentation, and practical experience with the integrations we've built so our clients can have confidence in managing and maintaining them in the production environment.
The downstream system owners and end-users impacted by new integrations are the same people we engaged with during the project's Discovery Phase. It's vital that we have a close relationship with the client teams most affected by the new systems we've built. Empower ensures the people who had a hand in designing and testing the solutions and who will operate them in production will be self-sufficient after their integrations have gone live.
Before we go-live with an integration, we ensure that the end-users are equipped with the tools they need to fully understand how the integration was architected so that data flows in patterns they are expecting. Items such as Design Documentation and Operations Manuals help end-users understand how their day-to-day jobs will be affected.
Some of the common questions users have that we want to answer before launch include:
What new processes are in place?
How does my day-to-day job change?
How is information now going to flow between the software systems that I use daily?
How do I know if the integrations are working as expected, and what do I do if something doesn't look right?
Additionally, Knowledge Transfer to integration system owners ensures a smooth transition to life in production by providing system owners with the information they need to configure integration changes, troubleshoot and resolve issues, and seek assistance if required. Items such as the Operations Manual and FMEA (Failure Modes and Effects Analysis) are key deliverables in knowledge transfer, as well as code and configuration reviews.
Following the go-live of an integration, Dispatch offers a "Hyper-Care" period – usually around four weeks – in which the core project team is actively triaging and resolving post-go-live issues. For clients with Workday-native integrations, we leverage Dispatch's Sentinel to ensure clients can be confident in the reliability of their integrations between Workday and other cloud applications. Through automatic integration monitoring, dynamic dashboarding, smart categorization, prioritizing, and alerting, issues can be addressed quickly so that business-critical processing runs smoothly.
When the Hyper-Care period wraps up and the project ends, the relationship between Dispatch and our clients often continues. Many of our customers adopt a "Bank of Hours" support structure that allows them to "phone a friend" if they have questions, concerns, or would like to enhance their integrations – or even add new integrations to their portfolio. Many clients also choose to subscribe to Sentinel for ongoing monitoring and alerting of their Workday-native integrations.
Workflow automation solutions and data integrations enable organizations to unlock the power of their app ecosystem. Well-designed integrations can increase efficiency and scalability, reduce errors, improve security, and enhance user experiences. Empower ensures our clients are fully equipped to leverage these solutions and is an essential component of our methodology.
To learn more and to explore how we can help make you application ecosystem your competitive advantage please contact us now.
---
Dispatch Integration is a software development and professional services firm that develops, delivers, and manages advanced data integration and workflow automation solutions. We exist to help organizations effectively deal with the complex and ever-changing need to integrate data and optimize end to end workflows between cloud-based, mission-critical applications.
Read More from Dispatch Integration: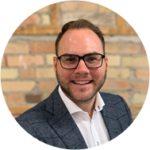 Stephen Fontana is a seasoned Project Manager with experience in managing projects for international financial services institutions. He specializes in the software development life cycle and Scrum/Agile Methodology.