Redefine Recruiting and Onboarding Processes with Automation
Dispatch Integration Helps Align Your Organization with The Future of Work.
Improve Your Onboarding Process & Watch Productivity & Retention Improve
Research shows that 69% of new hires who have a great onboarding experience are likely to stay with that employer for at least three years. Download our paper to learn more about how Dispatch Integration and partners work together to improve recruiting and onboarding processes with automation.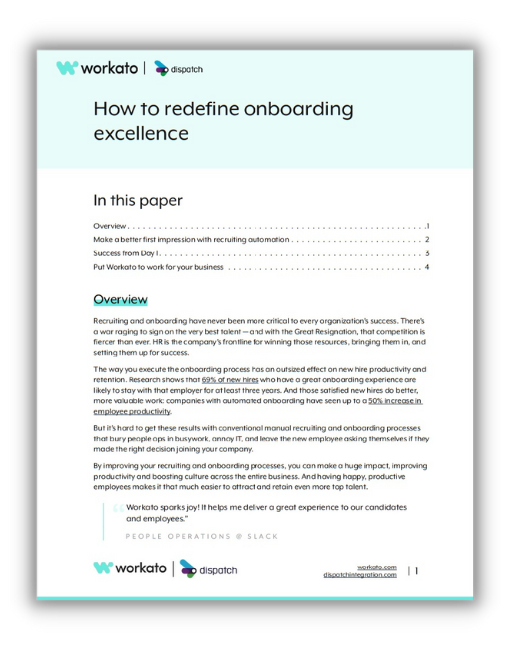 How to make a better first impression with recruiting automation,
How to be successful from day one,
How Dispatch Partners can work for your business.
Get access to our guide on the DEEP methodology that will help you prepare for your HR Digital Transformation.

Our HR Data Integration Experts Can Help Answer Your Questions
Learn more about the data integrations and workflow automations used to solve complex challenges on our Knowledgebase Center.