Are you Beating Your Competition for the Best Talent?
Learn How to Leverage Automation to Attract and Retain Top Talent
Only 34% of Organizations Say They're Beating Their Competitors to The Best Talent
By utilizing Enterprise Automation, you can manage difficult recruiting and onboarding challenges and stand out from the competition.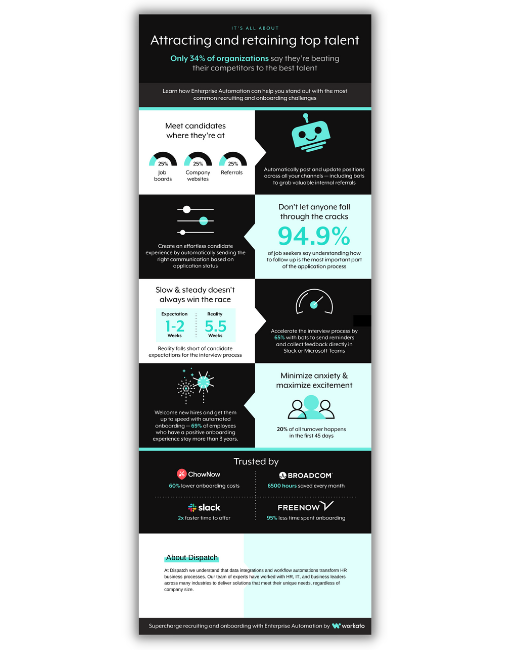 Our Infographic Highlights:
Where candidates look for positions,
The importance of follow-up and reminders,
Why positive onboarding experiences are so important,
And other stats about onboarding and recruiting processes.
Get access to our guide on the DEEP methodology that will help you prepare for your HR Digital Transformation.

Our HR Data Integration Experts Can Help Answer Your Questions
Learn more about the data integrations and workflow automation used to solve complex challenges on our Knowledgebase Center.