Top Talent Recruits Expect a Great Onboarding Experience
Streamline Recruiting and Onboarding Processes with Dispatch Integration
A Great Onboarding Experience = Happy, Hard-Working Employees That Are Here to Stay
Dispatch Integration and partners like Workato can level up your end-to-end employee onboarding process. Our automation creates a seamless, streamlined experience that delights new hires, improves retention, and attracts top talent.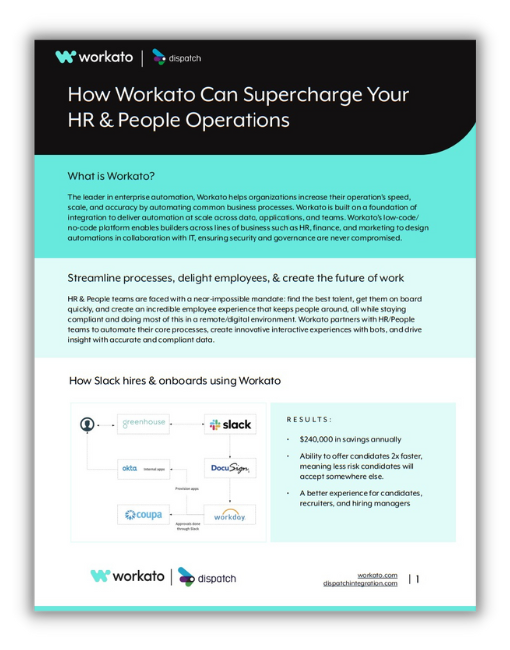 What can your team do with Workato?
Employee onboarding/offboarding
Expense & PTO approvals
Recruit-to-hire processes
Performance, training & certification
Employee 360
+ endless possibilities
Sign-up for our mailing list to access exclusive content from Dispatch Integration and Workato.

Our HR Data Integration Experts Can Help Answer Your Questions
Learn more about the data integrations and workflow automation used to solve complex challenges on our Knowledgebase Center.