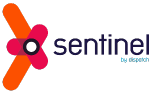 Catch Workday Integration Issues Before They Affect Your Business with Real-Time Monitoring and Alerts
Sign up for a demo within the next 60 days following Workday Rising and discover how Sentinel streamlines Workday integration management. Once you complete the Demo, you'll receive a free, three-month, unlimited trial of Sentinel, plus your next coffee is on us!
Exclusive Workday Rising Offer
Book a Demo & Unlock a 3-Month Risk-Free Sentinel Trial
Get Started with Sentinel for as little as $299/month.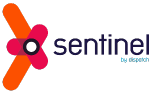 Workday Integrations Power Your Most Essential Business Processes
Sentinel ensures they operate seamlessly.
Quick and Simple Setup: Get started in just a few hours.
Real-Time Monitoring: Keep an eye on integrations as they happen.
Instant Alerts: Stay informed with notifications via SMS, Email, Slack and Teams.
Customized Alert Prioritization: Ensure your most critical business processes are always prioritized.
Get A Free
Starbucks Gift Card
When You Attend the Sentinel Demo!