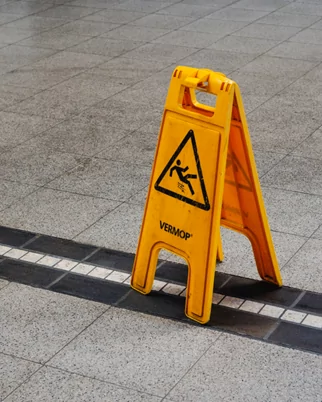 We do integration projects every day, with over 2,500 projects under our belt since we started Dispatch several years ago.
Integration platforms such as Workato have reduced the technical challenges related to building and managing integrations. These modern iPaaS platforms are powerful, and their no-code approach makes them relatively easy to use.
However, integration projects can still be complex, and there are several risks to consider before initiating a project and throughout its duration. Here are several of the most common challenges we've seen with integration projects and some suggestions for addressing them.
Ensure the objectives are clear and the business case is well understood.

Integration projects are just like every other type of project. If objectives aren't articulated right from the start, or the business case isn't strong, the project can struggle to get momentum, drift with shifting requirements, or fail to deliver value to the organization.
We encourage our clients to develop "Victory Statements" at the initial stages of a project. These statements include both the anticipated return on investment and intangible benefits. Articulating victory statements can help align expectations across stakeholders. In some cases, this may result in people recognizing that the business case is not as significant as anticipated and that other automation opportunities can generate greater returns.
Make sure executive sponsorship is in place and build change management into your project.

Many integration projects involve two or more functions. For example, an integration may flow data between a CRM and an ERP system, requiring involvement from both the sales team and operations function. In these situations, it's not uncommon for one function to need to reconfigure its application or business processes to accommodate the new process.
Sometimes, the benefits of an integration are realized in one function but require more work in another part of the business. It's easy to see that some people may not be motivated to participate in a project when they don't see any improvements in their day-to-day job, even if it benefits the entire organization.
In these cross-functional integration projects, executive sponsorship is essential to help manage expectations, ensure commitment to the objectives, and make decisions that might be in the business's best interest but not benefit an individual function or role.
We have seen organizations with deeply siloed structures, each group tightly controlling its domain. These organizations can have formal and informal "firewalls" between functions, which can add a lot of complexity and risk to a project.
Executive sponsorship and alignment at the leadership level are essential to navigate through these issues.
Avoid "big-bang" integration projects.

We often see stakeholders embrace integration projects and see them as long-overdue solutions to solve their day-to-day issues. This is great and is a fundamental ingredient for success. However, we caution our clients to avoid automating everything, everywhere, all at once.
During initial discovery sessions, we can see this enthusiasm and expansive thinking about all the workflows that could be automated, and it's easy to see project scope expand as new ideas are introduced – especially when none of those ideas are bad.
The downside of automating everything is that it increases cost, project duration, and risk. Therefore, it is important to follow the 80/20 rule – go live with an integration that delivers significant business benefit and achieves your initial victory statements (the 80%), and hold off on building the last 20%.
The beauty of modern iPaaS platforms is that they are ideally suited to agile and iterative solution development, including making enhancements to integrations after the initial move to production.
We recommend avoiding scope creep and change requests as much as possible when initially building an integration. The objective is not to automate everything but rather to deliver the maximum value for the minimum cost, duration, and risk.
The ideas for additional functionality can be put in a backlog, assessed for their business value, and introduced as post-go-live enhancements once the initial integration is stable in production.
When functions or applications are outsourced, proceed carefully.

In many companies, applications or functions are administered by outsourced partners. This approach can help avoid building internal infrastructure, which is vital for fast-growing companies.
Partners that manage parts of your business may not be equipped or motivated to participate in integration projects. They typically try to avoid variables that could disrupt their primary objectives, and they may "lock down" applications to manage these variables.
If you have parts of your business that are outsourced, and you are considering an integration that would involve their applications and business processes, we encourage you to discuss this with your partner(s) before committing to a project. Without their active and enthusiastic involvement, you may find projects stall out or fail to deliver on objectives.
If you're looking for assistance with your next integration project, contact Dispatch Integration to get started. Explore all our integration case studies across industries and applications on our knowledgebase to see how we can help you.