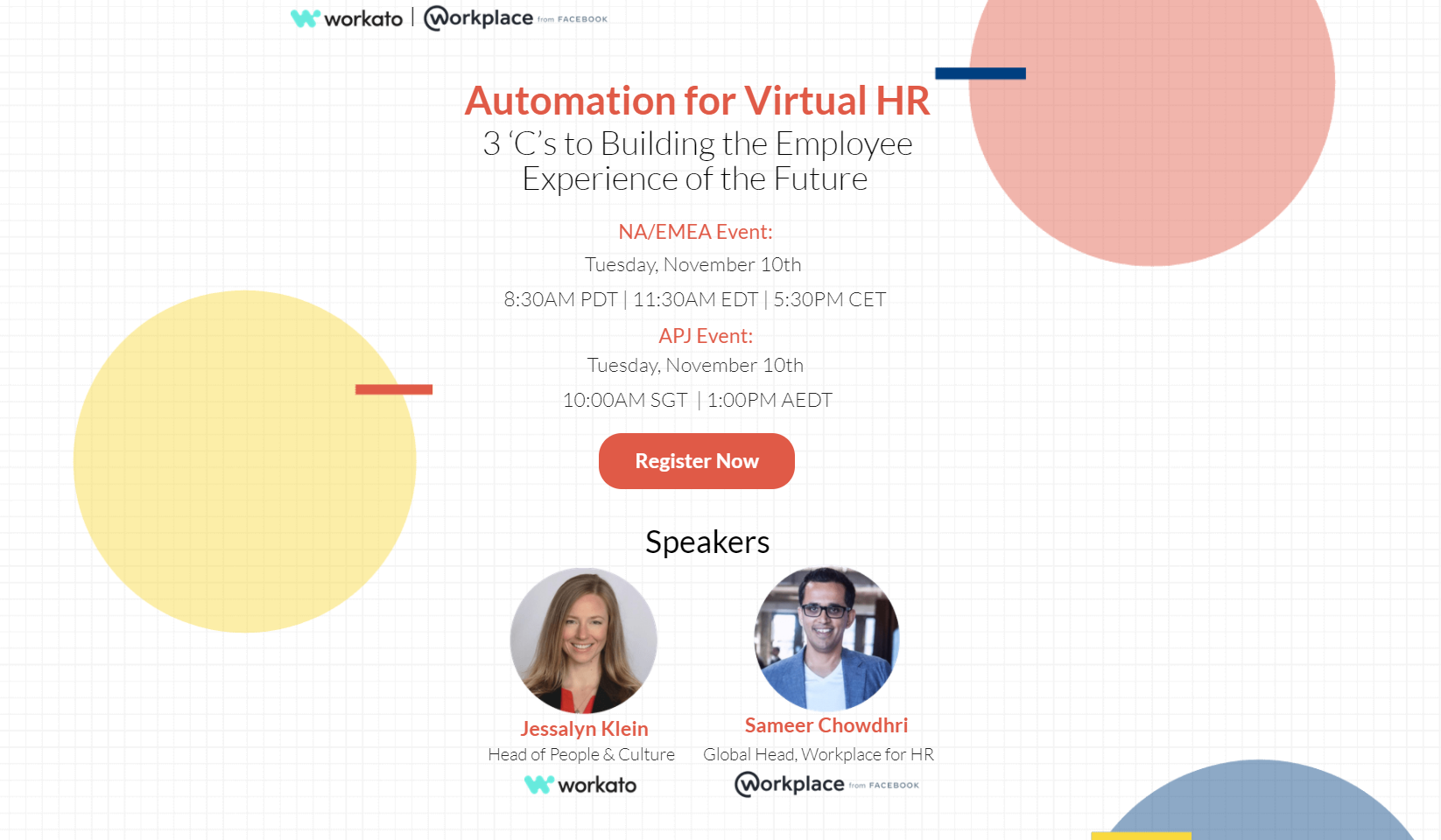 Early on in the pandemic, NYU professor Scott Galloway said the following: "Things won't change as much as they will accelerate. While other crises reshaped the future, Covid-19 is just making the future happen faster."
While Professor Galloway was speaking about broad trends across the economy, this definitely rings true in the rapid transition to remote and virtual workplaces. HR and technology leaders worldwide are rapidly adopting new technologies to help teams stay safe, connected, and productive. The challenge is incredibly daunting given the changes employees face, many of whom are trying to adapt to new ways of working while also taking on significant burdens in family care, schooling, and healthcare.
Re-thinking how to work productively in a remote-centric workplace is far more difficult than just buying new software.  Processes need to be restructured, people need to be supported through every change, and new technologies need to be integrated alongside existing systems to enable seamless, secure, and resilient workflows.
HR leaders also know the magic in an organization is not created just by having efficient workflows but by having a thriving culture grounded in shared values. Maintaining culture can be especially challenging during these times. We all have to learn new ways to communicate within teams and across organizations, and we need to ensure the signal to noise ratio of communications is high.
We work with our partners at Workato to help companies rise to the new virtual workplace challenge. I'm particularly excited to see Jessalyn Klein, Head of People and Culture at Workato, and Sameer Chowdhri, Global Head, Workplace for HR at Workplace from Facebook, discuss Automation for Virtual HR on Tuesday, November 10th at 8:30 am PDT and 10:00 am SGT. This webinar is an excellent opportunity to learn and be inspired by organizations integrating new technology in novel ways to ensure employees are productive, engaged, and connected while remote. And because most of these innovations transform the way work is done whether you're in the office or not, many of these changes will become the future of work, long after the pandemic is over.
You can click here to sign up at Workato's website. I hope to see you there!
---
Dispatch Integration is a software development and professional services firm that develops, delivers, and manages advanced data integration and workflow automation solutions. We exist to help organizations effectively deal with the complex and ever-changing need to integrate data and optimize end to end workflows between cloud-based, mission-critical applications.
Cameron Hay is the CEO of Dispatch Integration, a data integration and workflow automation company with clients in Canada, US, Europe and Australia. He has over 30 years of leadership experience in various technology-oriented industries.