Client:
Our client is an HR SaaS solution provider that has developed an easy-to-use platform to help companies visualize their organization across multiple dimensions. They are in a period of rapid growth and market expansion and have recognized their customers' needs for seamless data integration with a wide range of data sources.
Challenge:
Our client had built some custom integrations with systems such as Google Workspace, Microsoft Active Directory, and Salesforce and had enabled a semi-automated file-based integration using SFTP services to connect with a wide variety of HRIS and other systems.
These initial integrations simplified how data could be imported into the application, but they were limited in functionality and, in the case of the file-based integrations, were not real-time. Since the customer experience was directly linked to the ability to quickly and easily integrate with systems of truth, they urgently needed to level up their integration strategy.
They were looking to streamline their integration strategy to automate real-time visualization with the myriad of systems their customers used. They wanted to reduce the technical expertise required to build and manage an integration. They believed integrations would be a core part of the product experience and envisioned connecting with several systems, such as HRIS, IT Service Management, CRMs, and more, to be able to create enriched and multidimensional views of organization structures and hierarchies.
Our client sought Dispatch's guidance and advice to review their existing integrations and APIs, assist in creating a more robust API layer to meet existing and future requirements, build out canonical integrations using a productized approach, and develop an approach to simplify how their application connects with systems of truth.
Solution:
Some customers have the technical skills to be able to build and manage custom integrations if provided with a well-documented and completed API. Other customers do not have the patience or access to resources to build custom API-to-API integrations. Instead, they want configurable integration solutions that could be built in a no-code manner and be ready to go in minutes or hours.
Based on their use cases and market segment, we recommended that the client adopt Zapier as their productized integration platform. Zapier has many advantages for early-stage SaaS providers. As a no-code solution, it has very low barriers to entry for customers to build integrations that meet their unique requirements. It has a massive array of pre-built connectors for thousands of applications that reduce the effort to develop integrations by as much as 80%. It is a secure, encrypted platform essential for HR data. Zapier subscription costs are also reasonable for HR departments of all sizes.
Essentially, by using Zapier, our client could provide a near-real-time integration experience for the long-tail of applications in use by their customers. Customers without technical expertise can build Zapier-based, tailored integrations to meet their unique needs. These "zaps" can be simple data synchronizations or sophisticated enterprise-grade data-enriching integrations. By building "zaps," customers can get real-time visualizations in minutes, which is immensely valuable.
Not all customers want to use Zapier, so by simultaneously publishing an upgraded API, our client can offer a publicly accessible and well-documented API for more tech-savvy customers. Thus, the client had a no-compromise solution – an industry-best API for those customers that wanted custom integrations and a Zapier connector for fast "on-rails" integrations that could work with hundreds of target applications.
We worked through user journeys with our client to identify the types of use cases that would be most valuable. We assessed the current API and identified functionality gaps based on these use cases. We collaborated with the client's development team to build new API features and assisted in creating a well-documented and publishable API based on modern standards.
Once the revised API was completed, we built and published a Zapier connector. The connector is extremely robust and comprehensive, with 29 unique actions that range from adding/removing/updating departments and people to enriching records with photos and custom fields. The Zapier connector is also structured so that the application can become the source of truth for organization structures and employee records to be used in other applications.
In addition to building this Zapier connector, we also built a canonical integration with a leading Identity Management Application to demonstrate the power of the application for the visualization of IT-based organizational data. This solution demonstrates the power of the application to the market and can either be used "out of the box" or configured to meet customer needs.
Outcome:
Our work with the client has provided them with the most comprehensive and performant API in their market segment. They have a canonical integration with a leading identity management solution that demonstrates the capabilities of the application and integration. They can now serve the long-tail of customers by having a robust Zapier connector. This integration strategy, driven by market needs, has significantly strengthened competitive position.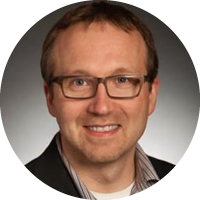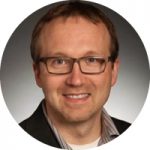 Gavin Hay is the co-founder, President, and CTO of Dispatch Integration with experience leading high performing cross-functional teams. He has over 20 years of experience as a systems architect in the HR and Payroll industry and has a deep understanding of the full stack technology infrastructure required to deliver exceptional software integrations.