Client:
Our client is a nationwide food processor and retailer with hundreds of thousands of employees across the country.
Challenge:
Our client is a large, sophisticated multi-brand retailer and food processor. They have complex total rewards and benefits requirements, serving hundreds of thousands of employees that are subject to hundreds of collective bargaining agreements and employment classes.
Workday is their HRIS system of truth, and they rely on robust, secure, and reliable integrations to operate their HR business processes, including benefits management and administration.
They operate hundreds of integrations between Workday and 3rd party applications and services, collectively processing millions of records daily. One of the integrations that connect with their benefits providers was proving problematic. The run time for this integration was often 20 hours plus, and it was becoming unreliable, with files not delivered or the integration failing outright. This was extremely troublesome because if benefits files cannot be delivered to carriers, the correct enrolment and accounting of the benefits for thousands of employees were put at risk.
In addition to the risk, this integration impacted system efficiency and could grind business processes to a crawl. The way the integration was designed also incurred significant licensing costs for Workday Cloud Connect.
The bottom line was that the integration was broken, and our client urgently needed Dispatch to fix this problem.
Solution:
Our team leveraged advanced processing techniques using the Workday Data Initialization Service (DIS). This approach, combined with a sophisticated application of Workday Calc fields, promised to improve performance and reliability and eliminate the need to use Workday Cloud Connect licenses.
Outcome
The re-architected solution was able to massively reduce processing time. The run duration was reduced from 24 hours to about 20 minutes for the demographics portion of the dataflows. Beneficiary data run-time was reduced from 3 hours to 18 minutes. We were able to introduce new error-handling functionality to improve the reliability and robustness of the solution. Our solution was not reliant on Cloud Connect licenses, so the operating costs were reduced. Furthermore, the solution was structured to be able to onboard new populations far easier than with the previous approach.
Overall, this project significantly over-exceeded every critical client metric. We used proven approaches to achieve these improvements, which meant the project was not a "science project." In fact, the project was delivered much faster than expected and at a lower budget.
If you have Workday integrations that are problematic or "flakey," please reach out to us. We can review your situation and may be able to recommend solutions to improve performance and reliability.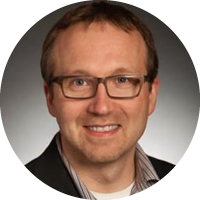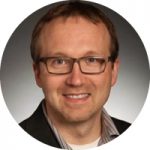 Gavin Hay is the co-founder, President, and CTO of Dispatch Integration with experience leading high performing cross-functional teams. He has over 20 years of experience as a systems architect in the HR and Payroll industry and has a deep understanding of the full stack technology infrastructure required to deliver exceptional software integrations.