Enterprises that use Workday as their HCM application are getting ready for the semi-annual update. Companies the use Workday are familiar with this product release cycle and know that each release can include several added or deprecated features. It is important to test your Workday instance during the upgrade cycle because changes in security, fields, or other updates can result in unexpected behaviour in reports and integrations.
QA teams are busy testing integrations before the release to ensure they will still work as expected. This can be a stressful time and Dispatch Integration's Compare can help these teams easily identify defects before they impact the production tenant. Compare is a fully automated, secure, and easy-to-use desktop application that rapidly compares .csv and other comma-delimited files to find differences between datasets. It's a smart, simple, and fast data comparison solution that analyses reports and files generated by an integration before releases, eliminating hours of work normally undertaken by QA teams.
Analyzing Reports and Files with Compare
When analyzing reports and files with Compare, the first step is to generate files from your production tenant and the upgrade preview tenant that should be identical. For an integration, this requires opening the sandbox preview tenant, selecting the most recent integration event that was copied from production, and relaunching the event with the same parameters. Once that event has rerun, download the output file, and then obtain the same file from the production tenant. The output file should be saved in .csv format and loaded into Compare.
The output file generated from Compare will highlight any differences between the two files that could cause problems in production. In our experience, the following are key differences to look for:
If you see entire columns that are blank, this could be a result of security permission no longer allowing a calculated field to reference data.
If the output file highlights new or missing records, this could be due to a different record attribute, a change in eligibility, or new filters being applied.
If single field values are blank or show unexpected values, this can indicate a change in the field or calculation.
Once you complete your analysis using Compare, you can return to Workday to update security permissions, record attributes, filters, and other parameters that may be causing the changes.
After completing these adjustments, you can reanalyze the output to ensure the files are identical. This only takes a few minutes.  It's that easy!
Using Compare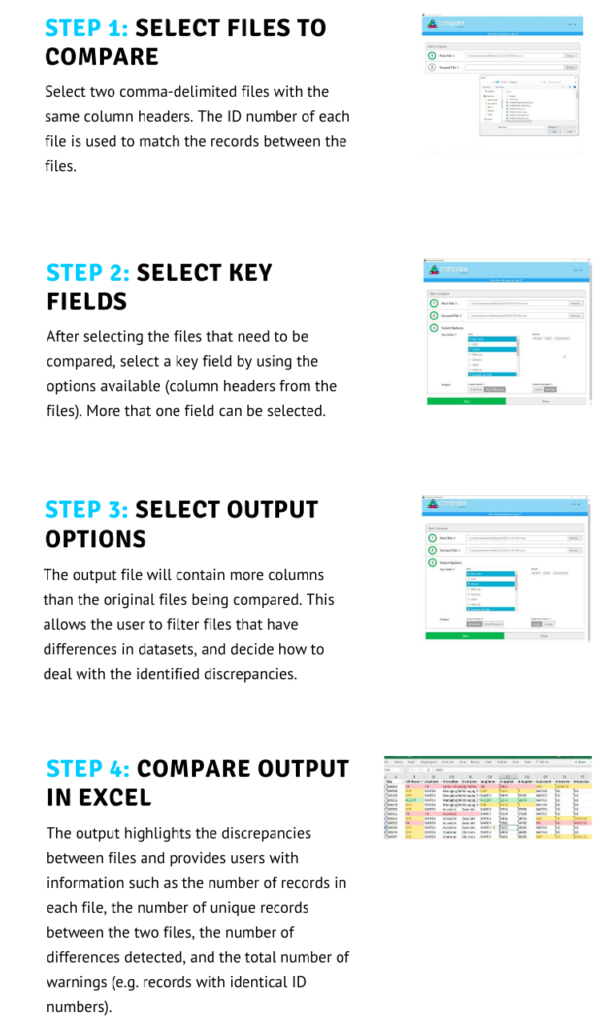 A short video tutorial on how to get up and running with Compare can be viewed here.
Why spend countless hours comparing and analyzing data for integrations when you can do it in minutes. Download Compare and receive a free two-month trial.
---
Dispatch Integration is a software development and professional services firm that develops, delivers, and manages advanced data integration and workflow automation solutions. We exist to help organizations effectively deal with the complex and ever-changing need to integrate data and optimize end to end workflows between cloud-based, mission-critical applications.

Read More from Dispatch Integration:
Case Study: Employee Benefits Integration at Leading Canadian Multi-Brand Retailer
What's an FMEA, and Why Use It
The Role of Project Managers in Software Integration Projects
Cameron Hay is the CEO of Dispatch Integration, a data integration and workflow automation company with clients in Canada, US, Europe and Australia. He has over 30 years of leadership experience in various technology-oriented industries.