Automating Talent Acquisition Workflows for a High Growth Global Tech Company
Our client is a Forbes Cloud 100 company and the leading Subscription Commerce Platform for the sale of recurring digital services, powering millions of subscriptions worldwide for large, multinational corporations.
Business Case & Background
Our client has implemented a modern, flexible, and robust cloud based HRIS infrastructure with Workday at the core and augmented with best-of-breed applications like Greenhouse Recruiting. As a result, all applications must integrate seamlessly with Workday to enable automated, efficient, and error-resistant workflows.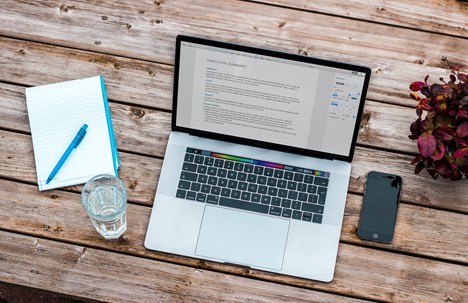 Dispatch was posed with the challenge of building a bi-directional integration between Greenhouse and Workday to achieve maximum efficiency for talent acquisition and hiring processes. The objective is to facilitate seamless data exchange between the two software systems to eliminate manual data entry and ensure high-quality candidates and new hire experiences.
We used Workday's built-in integration platform, Workday Studio to develop automated bidirectional dataflows between Workday and Greenhouse. This enabled us to initiate job creation in Greenhouse upon the synchronization of applicable job requisitions in Workday. When candidates were hired in Greenhouse, an integration transferred the successful candidate data back to Workday to complete the hiring process against the job requisition.
Behind the scenes, a scheduled integration synchronized field values from Workday to Greenhouse to ensure the talent acquisition team always had the appropriate organizational data for each open position. Lastly, to ensure a user-friendly integration, we automated notifications to stakeholders to alert them of errors, failures, or exceptions in the dataflow between the systems. We used our Sentinel integration monitoring system to ensure the integration worked smoothly during Hypercare, and the client has decided to continue with Sentinel for ongoing monitoring of all integrations in production.
This project has streamlined the talent acquisition process and ensured a scalable solution that can keep up with the rapid hiring of this high-growth company. A solid bidirectional integration ensures HR, the talent acquisition team, and hiring managers can rely on the data the drives hiring decisions. An integration also reduces the risk of errors that can negatively impact the candidate experience and slow down the talent acquisition process.
​
Need Help with Streamlining Business Processes?
Dispatch designs, builds, implements, and supports data integration and workflow automation solutions that help companies eliminate manual data entry, improve employee experiences, and automate lifecycle events.
CASE STUDIES
Results that Matter
Start your assessment
Dispatch Integration has built HR data integrations and workflow automations for companies worldwide. Learn how we can help unlock the full potential of your HR app ecosystem.