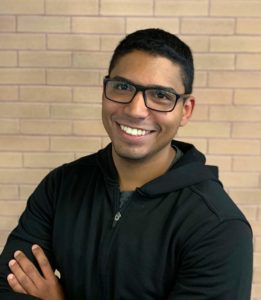 Diego Tenorio has a degree in Systems Analysis and Development from Instituto Federal de Pernambuco. He is an experienced developer of web based applications and API's, and his expertise extends to the .NET core and .NET framework. Diego has considerable experience working on large scale HR application development and integrations.
System's Analysis and Development Degree
Instituto Federal de Pernambuco / Brazil
Graduate Certificate Mobile Solutions Development
Conestoga College
MCSD
Application Builder
MCSA
Web Applications
Microsoft Specialist
Programming in HTML5 with JavaScript and CSS3
.NET core and .NET framework
Web development using HTML5, JavaScript and CSS
JS frameworks: jQuery, Angular 2+, AngularJS, Aurelia and React
ASP.NET MVC, Web API and Web Forms
Integration of an HR management system with the eSocial platform – a program developed by Brazil's government in 2014 with the goal of simplifying and unifying information gathering related to taxes, pension, workplace and workers. Work involved implementing data validation, transformation, authentication, secure transmission and reporting. Integration involved events such as hiring, salary or job changes, worker health and workplace updates, etc.
Design and development of a recruitment portal for health-related professionals for the largest private hospital in Pernambuco, Brazil (about 5000 employees). This web application was developed to handle register of new applicants, authentication, upload of documents, information and application management. The system provided the ability to manage recruitment workflow and communication with applicants. The portal was integrated with the HR system, executing the new hire process for the selected candidates.
Learn More
Dispatch Integration has built data integration and workflow automation systems for companies worldwide. Learn how we can help unlock the full potential of your IT infrastructure.